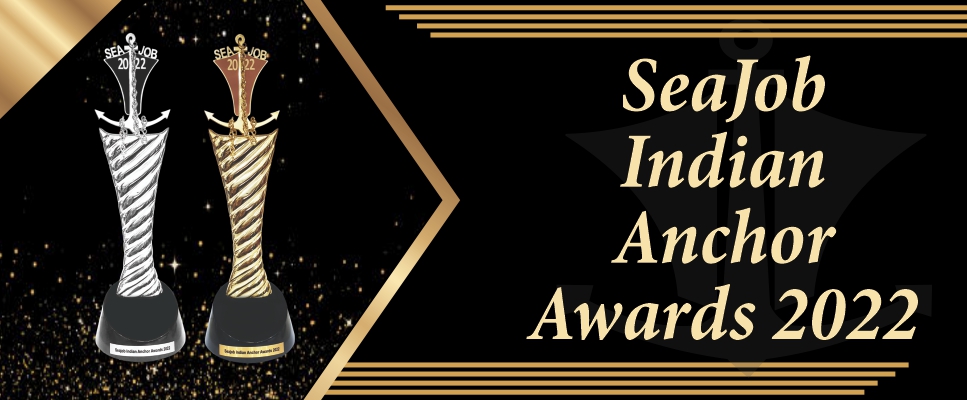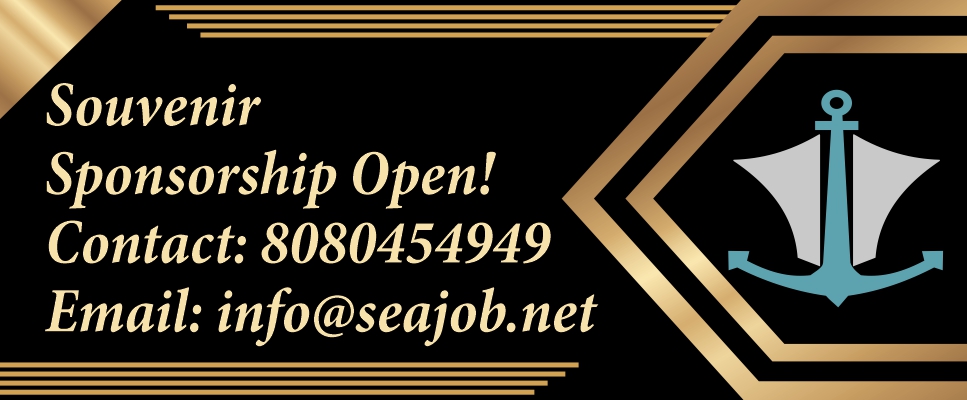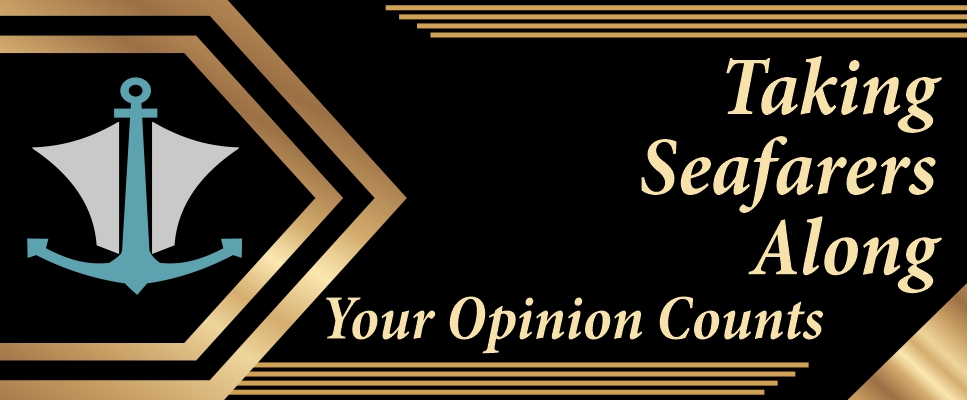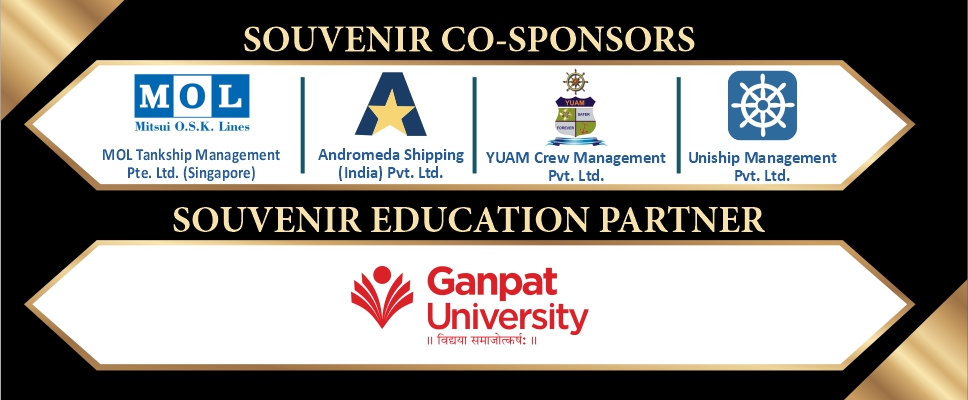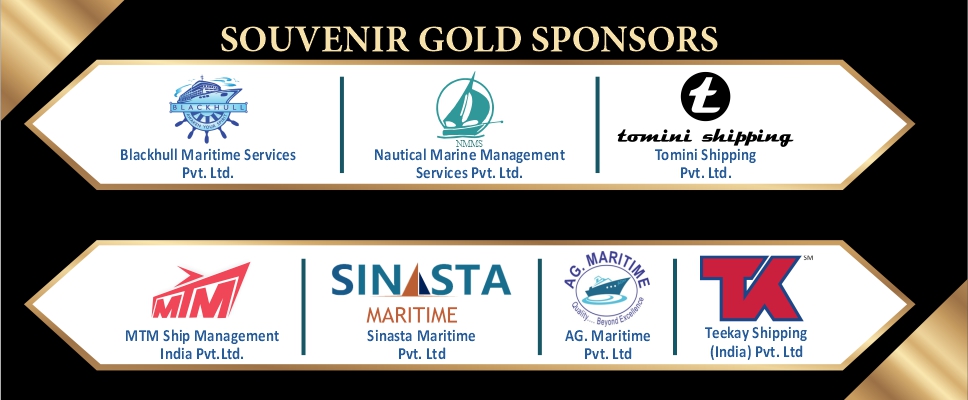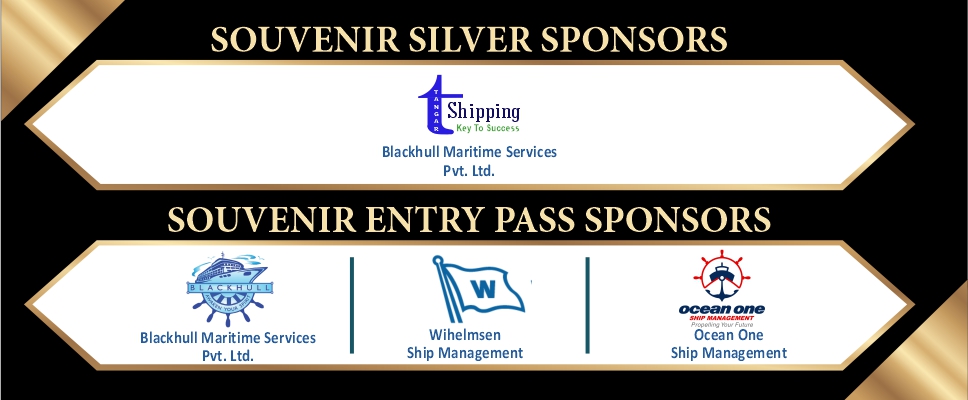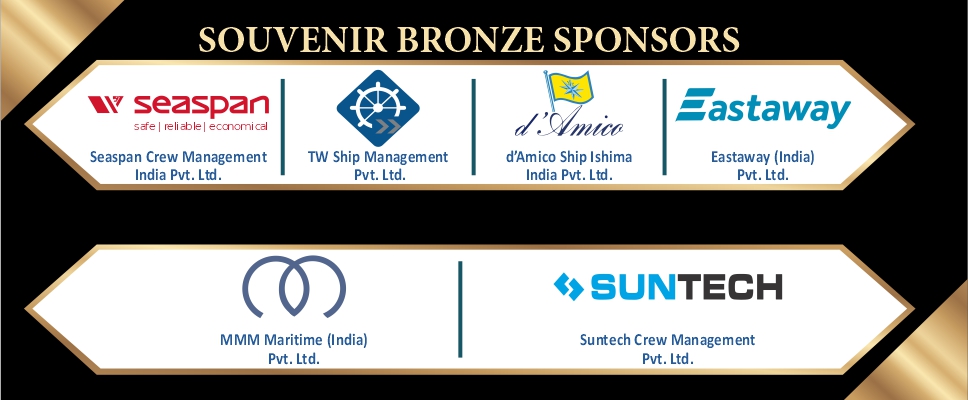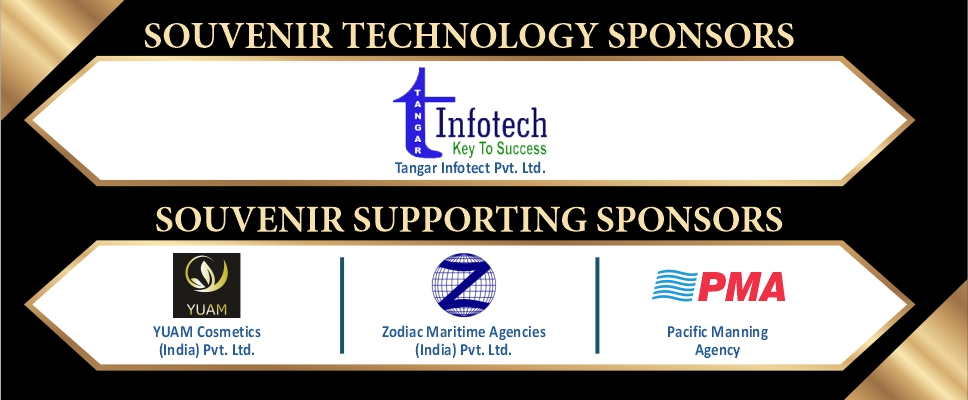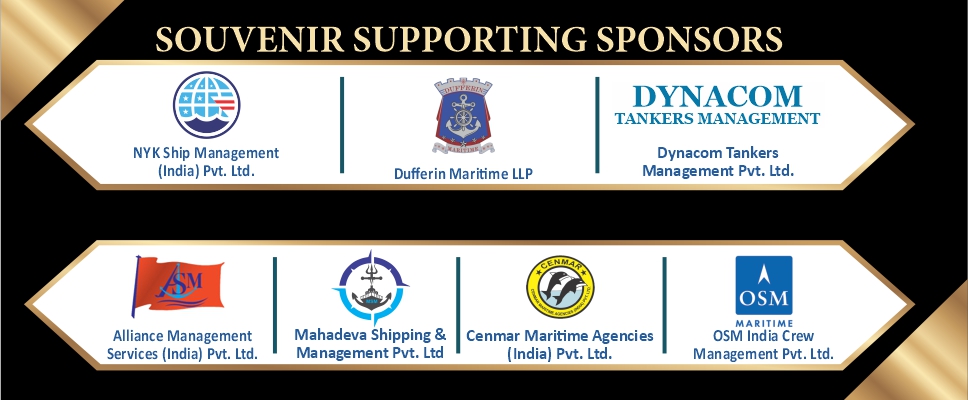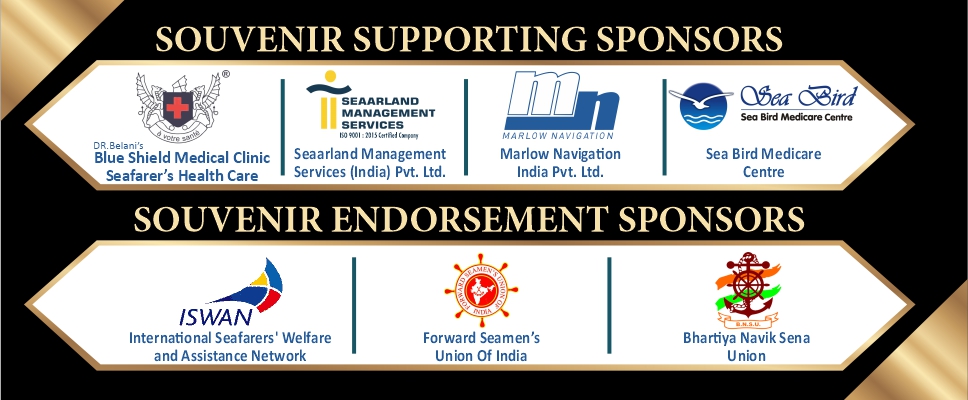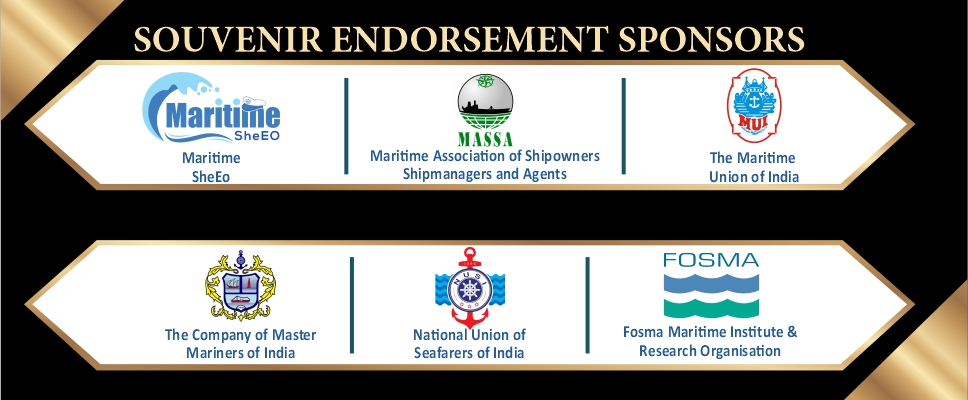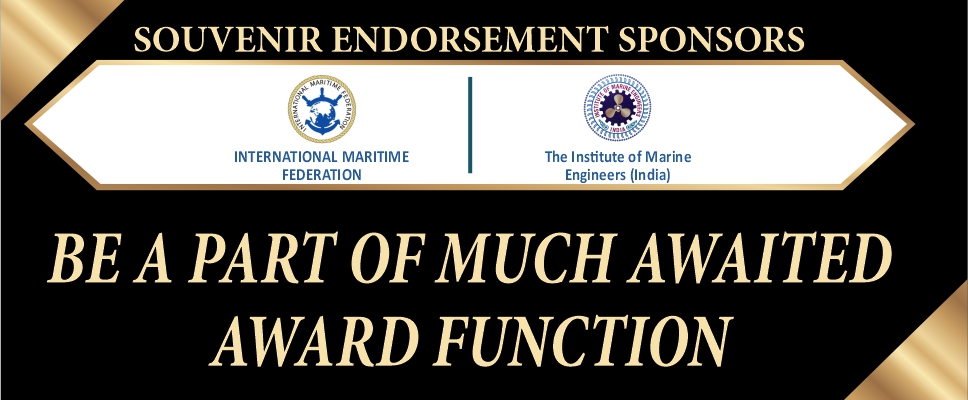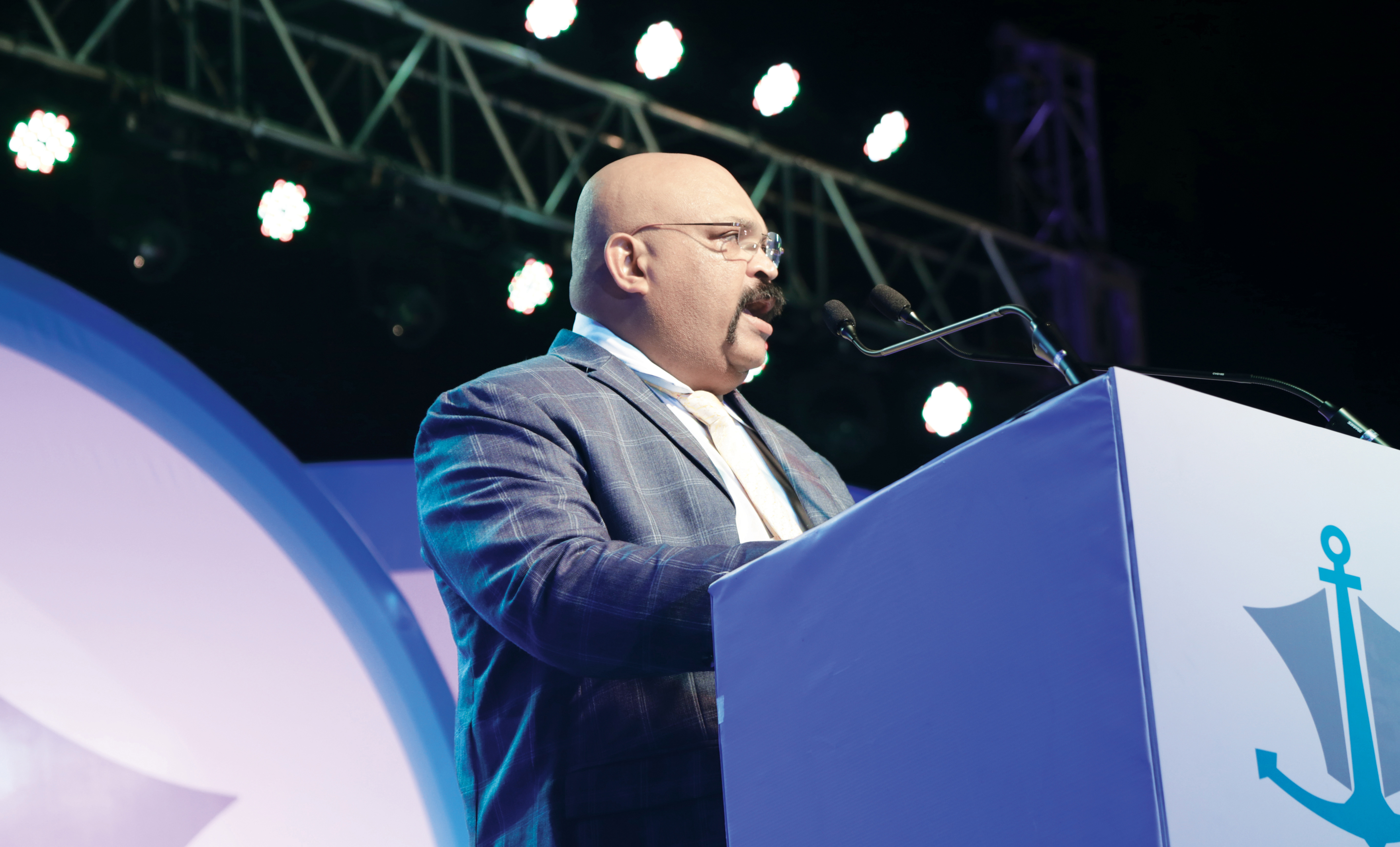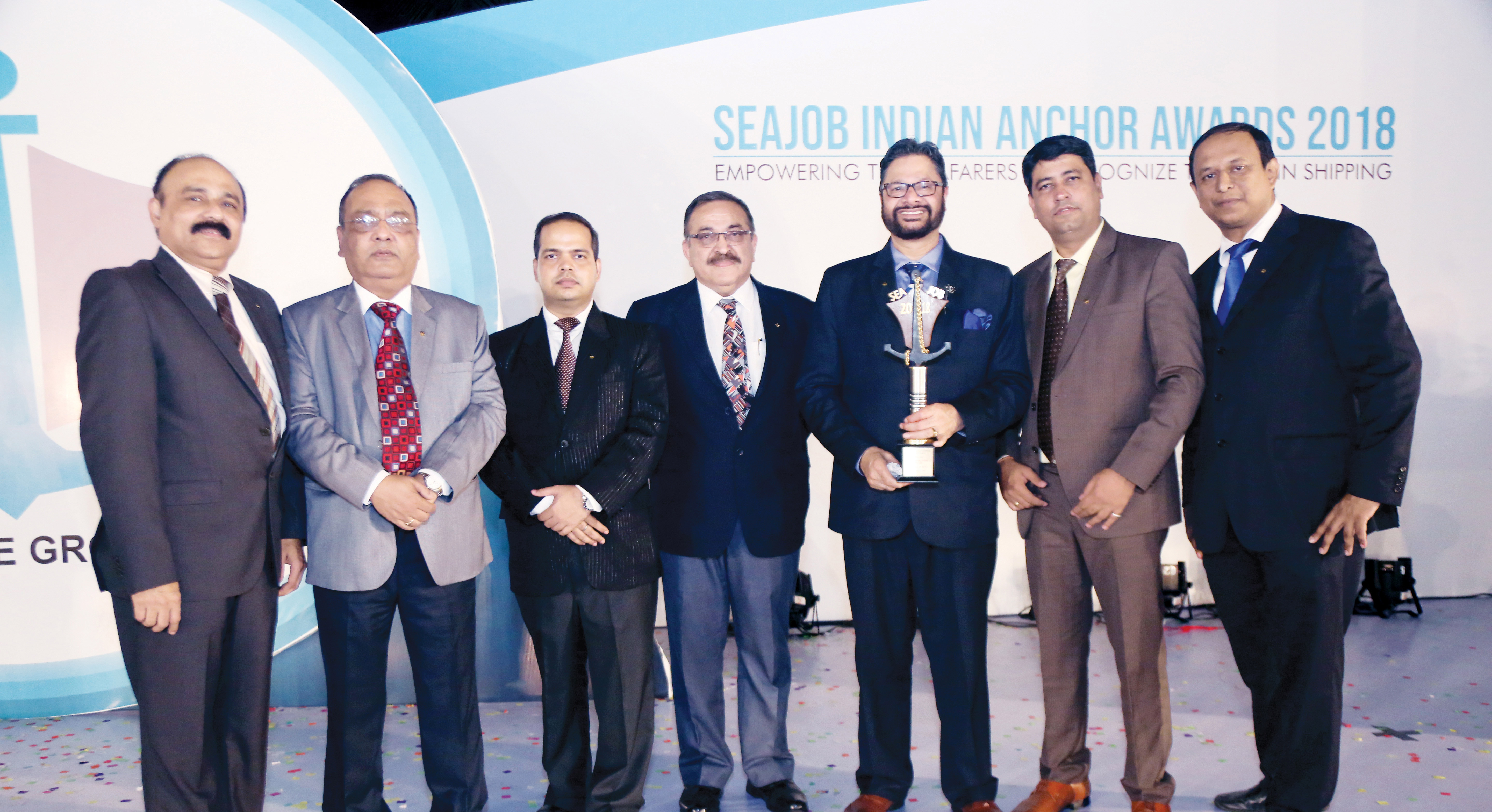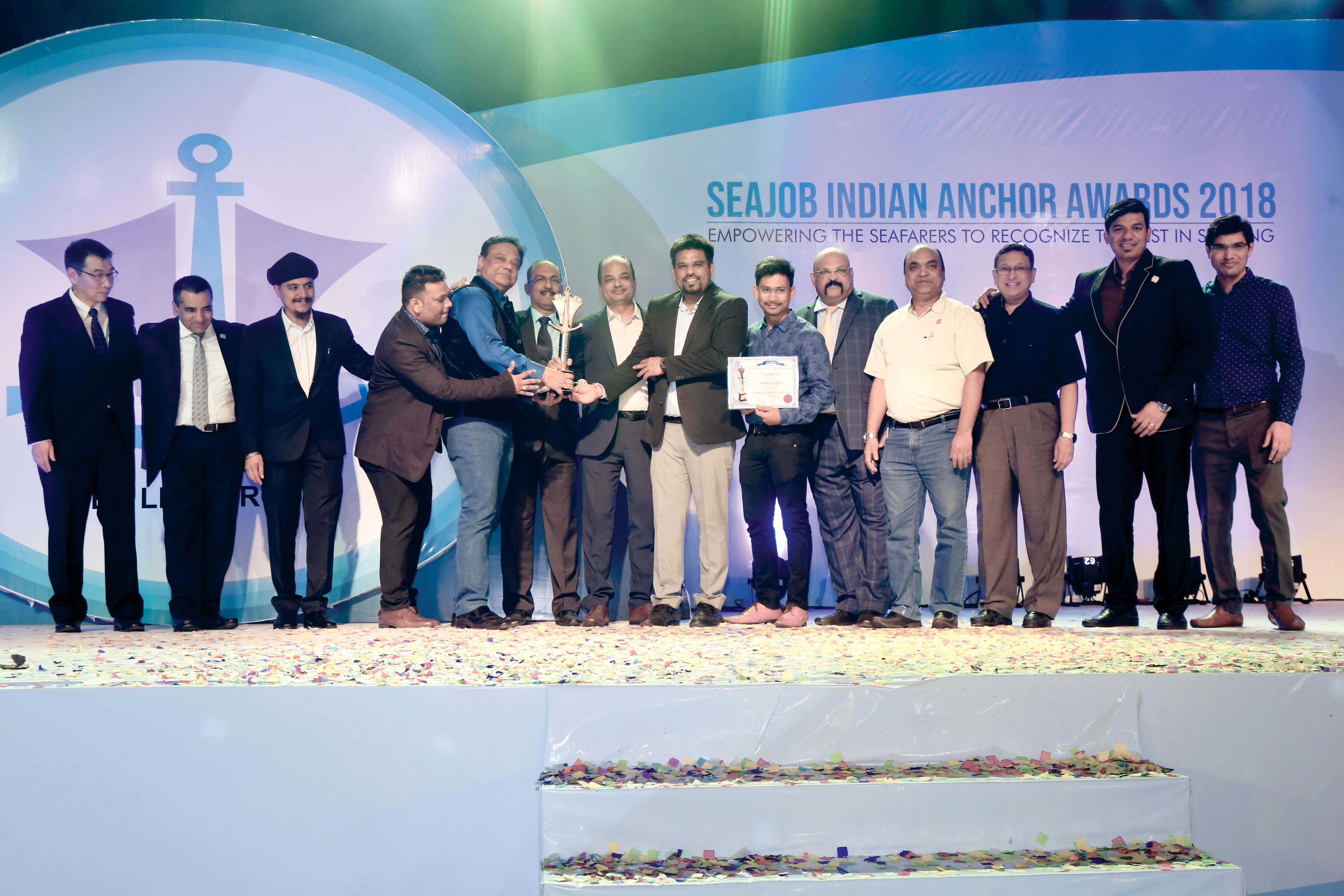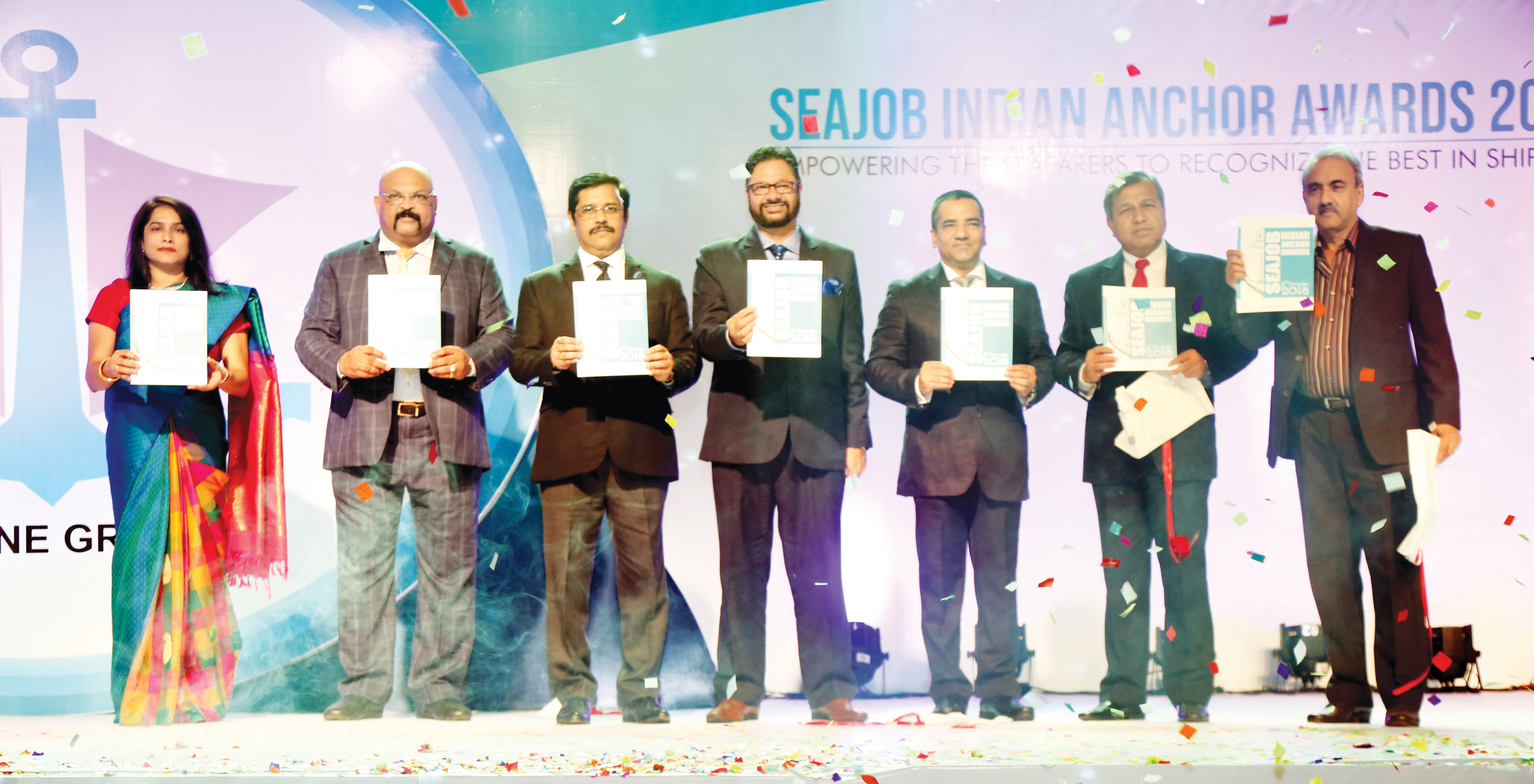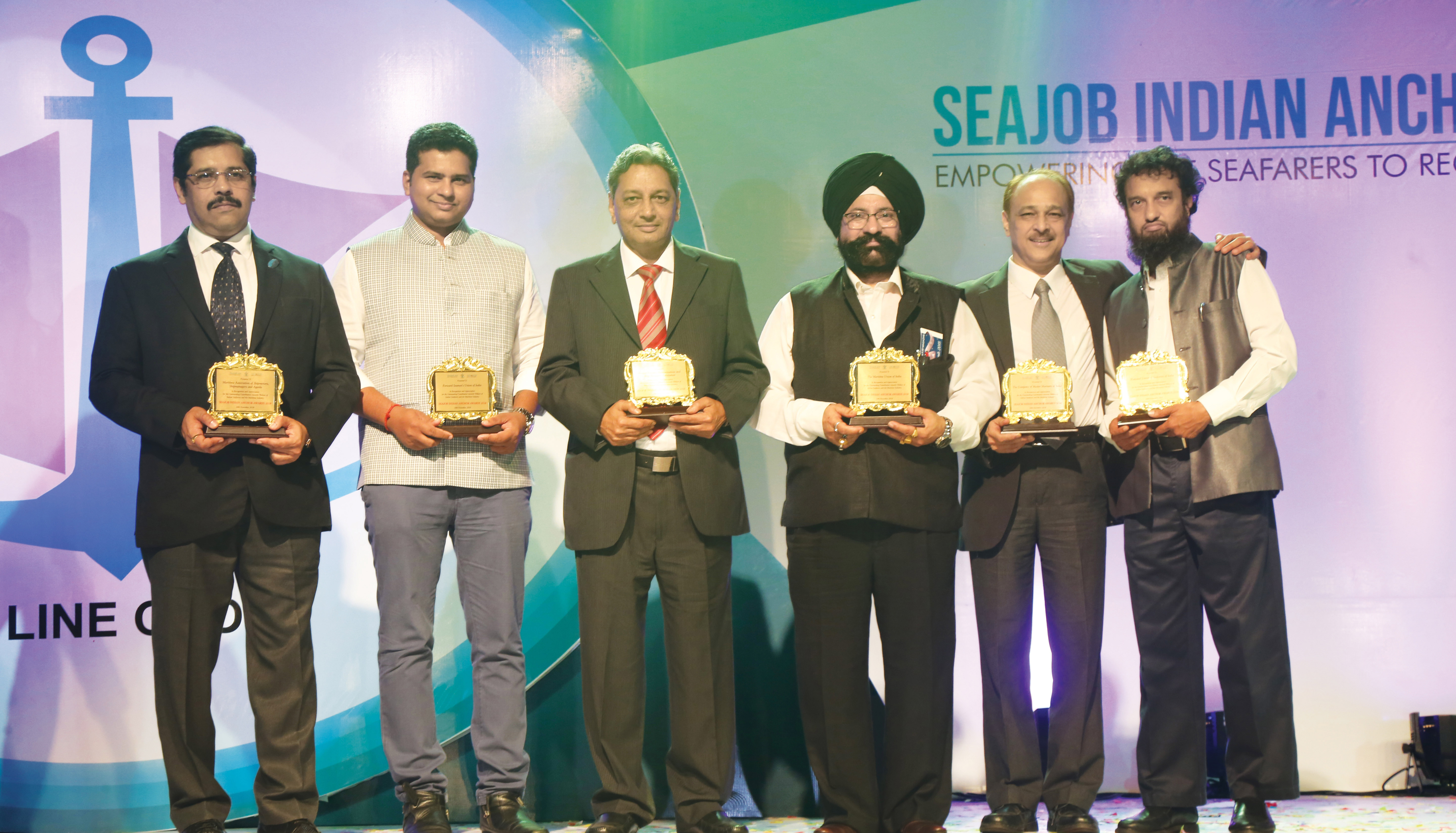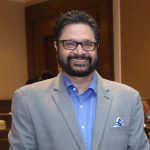 It was heart-warming to be elected by the Seafarers as "Best Employer of the Year" in the large segment, which is both an honour and an achievement. Our sincere thanks & congratulations to all Seafarers and our Shore Staff for their hard work and support. Our Best Wishes & Appreciation to Seajob for an excellent award function.

- Capt. M. P. Bhasin, Managing Director, MSC CREWING SERVICES PRIVATE LIMITED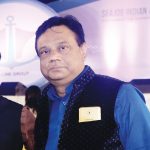 Congratulations, Seajob has delivered a superhit 'Zanjeer', thus raising the industry standard and bar many notches above the average. Follow it up with Deewar; Trishul; Sholay……. many more.

- Mr. Subrat Mukherjee, Director, Manning - Dockendale Ship Management (India) Pvt. Ltd.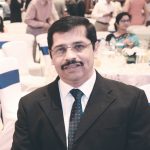 This award coming from the seafarers is the best recognition any company can aspire for, as they are our Torch Bearers and it is their success at sea which makes us the leader in this very niche trade of Chemical Tanker operations. Our seafarers are our assets and they have made us proud. We dedicate this award to all our seafarers and the bonding they share with our shore team is the 'mantra' of our success.

Thanks to Sea and Job for initiating this award and for recognizing the importance of seafarers in sustaining the business.

— Capt. Prashant Rangnekar, COO, India Operations - Elegant Marine Services Pvt. Ltd.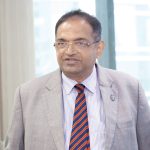 Thoroughly enjoyed the well planned entertaining evening. Recognition to all the award winners were richly deserving. I am sure the panel of judges would have had to go through a lot of brainstorming. We are grateful to all who voted for us The Shipping Corporation of India Ltd. and had us at the podium. Recognition of the activities of CMMI is also admirable. Great efforts put in by Mr. Roni Abraham, his family and Team Seajob. A wonderful event. Best wishes.

— Capt. Philip Mathews, General Manager, Fleet Personnel - The Shipping Corporation of India Ltd.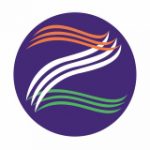 We are proud to get awarded at an event which emanated as a grand success. Getting elected by the seafarers and further recognizing them is a great experience. The evening of Seajob Indian Anchor Awards 2018 was a splendid one which stood out in all forms. Congratulations to Seajob and keep it up!

— Team Zen Shipping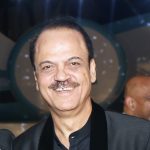 Our huge applause to Mr. Roni & Seajob Team for wonderfully organizing the event- Benchmark created! It is a proud moment for PIL to be recognized by Seafarers / our front-line operators, as "Best Employer for Container Fleet". Our Promise, Your Satisfaction. Thanks to all.

— Mr. Ashok Advani, GM / PMA - PIL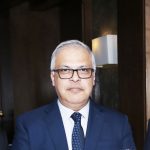 Wilhelmsen Ship Management feels honoured to receive this prestigious award. Thank you to Sea and Job and to all the seafarers.

Even though the Wilhelmsen Group has a rich history in the shipping industry of over 150 years, we do not rest on our laurels and continue to approach the future with new & innovative technologies.

This meaningful award serves as recognition for Wilhelmsen Ship Management as an attractive and preferred employer among seafarers.

— Capt. Kisan Karnad, General Manager - Wilhelmsen Ship Management India Pvt. Ltd.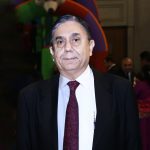 Thanks to Seajob for organising Seajob Indian Anchor Awards 2018. It is indeed a pride to be awarded at the discretion of seafarers. Congratulations on hosting a wonderful function.

— Capt. Anuraj Singh, GM - NYK Shipmanagement (India) Pvt. Ltd.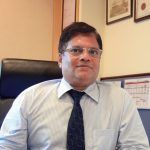 The Seajob Indian Anchor Awards 2018 for 'Best Employer for Oil Tanker' in the large segment was bestowed on our company by the goodwill of our seafarers. They, along with our shore-based employees form a complete and synergistic team. The event was a grand success due to the unflinching and supreme devotion to the task by Mr. Roni Abraham, Mrs. Grace Roni and the entire team of the Sea Line Group. I am looking forward to more such events from them in the future.

— Capt. Mohan Naik, Director - Dynacom Tankers Management Pvt. Ltd.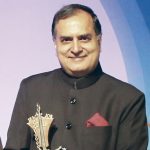 Many thanks for the wonderful function on 16th Nov evening and felicitating our companies with the awards. Our Chief Cook-Anup Bose being honoured specifically is really an honour, which we will long cherish. It is much appreciated and is an acknowledgement for the Hard work put in by the VGGI team to place competent and qualified Offshore Crew onboard our client's vessels. These awards are a motivation to my team to work harder and achieve higher goals….

Thank you Roni and Sea Line Group, and everyone in your team to make it a memorable evening.

— Mr. Rajiv Mehrotra, GM, Offshore - V Group Global India Pvt Ltd (VGGI)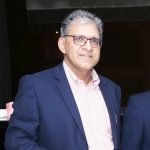 The occasion was well conceptualised and planned. Thank you for this award which resonates well with our organisation's vision of being Best on Water and this effort goes on relentlessly at BW. We also take this opportunity to thank all the seafarers who voted for us. Cheers!

— Mr. Deepu Kishinchandani, Vice President - BW Maritime Pte Ltd.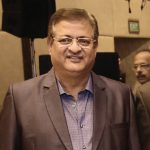 The 1st Seajob Indian Anchor Awards 2018 by the Sea Line Group was without doubt a resounding success. We were privileged to be a part of the prestigious award ceremony well attended by the who's who of the marine industry. The cherry on the topping was of course being nominated and receiving the "Best Employer for Offshore Fleet" award. Congratulations and kudos to Seajob for an entertaining & awesome evening.

— Mr. Pravin Gupte, Vice President – Marine - OCS Nortrans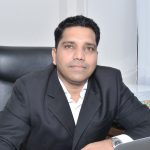 We all at Uniship had a memorable & a magnificent evening which we will cherish through our lifetime. We thank 'Seajob' & the shipping fraternity to have appreciated & awarded us with the 'Emerging Company of the Year' award. The award function also served as a platform to meet a lot of our colleagues from different shipping branches. Once again thanks to Mr. Roni & his team. Congratulations for making it a wonderful evening & looking forward to another great one with lots of awards to be won.

— Mr. Yeshwant Mulgaonkar, Director - Uniship Management Pvt. Ltd.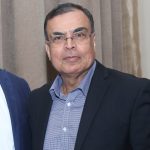 Awards /recognition of the work done are landmarks in the Company's journey to excellence. To win not one but three awards at this inaugural function is indeed a special honour. This recognition is motivation to the team to continue delivering excellent service to our clients.

The function was extremely well organized and it was a pleasure to be there, rubbing shoulders with veterans, peers and rising stars of the industry.

— Mr. Ashfaq Ali, Managing Director - Wallem Ship Management (India) Pvt. Ltd.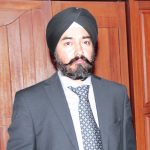 Brilliantly executed, immensely entertaining & an evening to remember, the Seajob Indian Anchor Awards 2018 rises as one of its kind! Congratulations to Seajob for a remarkable hit.

— Capt. Rajinder Singh Rattu, Head of MHR India - Torm Shipping India Pvt. Ltd.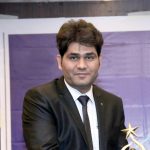 We, the Tangar Family convey our hearty gratitude and cordial thanks and best wishes to Mr. Roni and the whole team of Seajob, also salute for your strong efforts to organise this creative /auspicious & challenging event which will encourage & motivate young shipping companies for more quality work in filtered fashion.

We are also thankful to all of our Seafarers for their trust, harmony, loyalty and hard work with the dedication towards us and thanks to all our valued principals, owners who believed in us and gave their vessels for manning and management. We are also grateful to DG Shipping and SEO for issuance of RPSL Mum 200.

— Mr. Shyamvir Singh, Founder Chairman & MD - Tangar Ship Management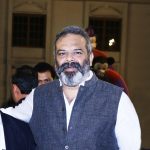 Seajob Indian Anchor Awards 2018 has concluded maintaining an unimaginable high standard.

We are humbled with gratitude, to the seafarers and Seajob for facilitating and awarding us with 'Most Viewed Company of Seajob.net'.

We congratulate Mr. Roni Abraham and the Seajob Team for their success in organising and making this event an unforgettable one.

— Capt. Rakesh Coelho, Representative Manager - Zodiac Maritime Agencies (India) Private Ltd.