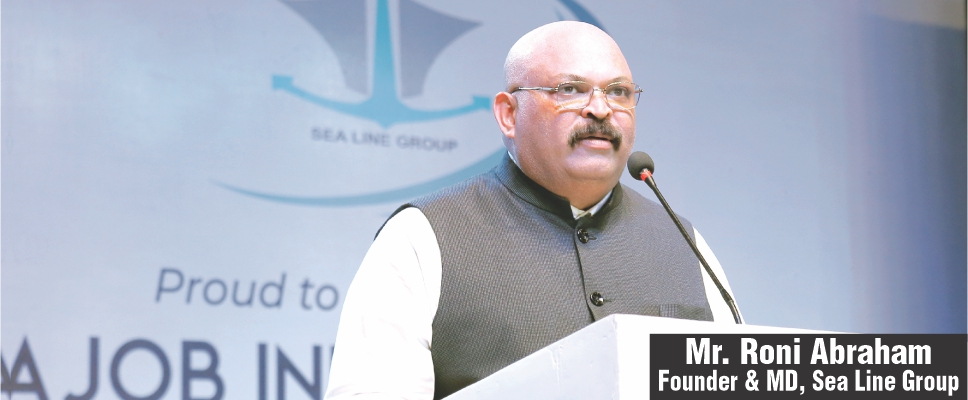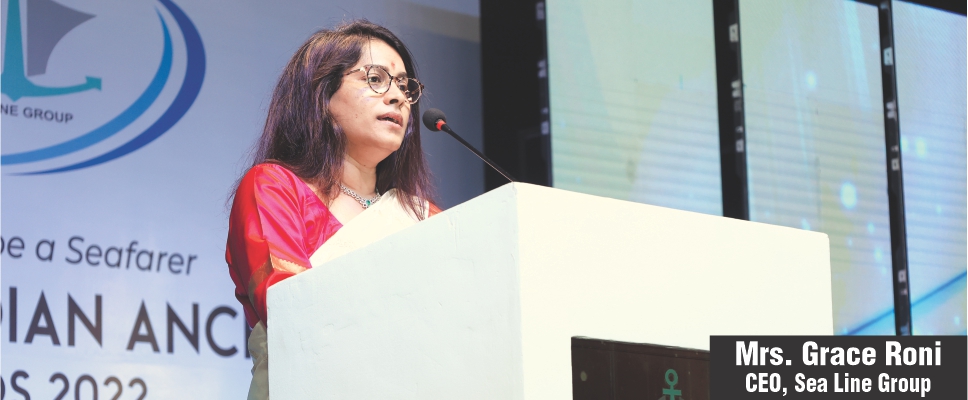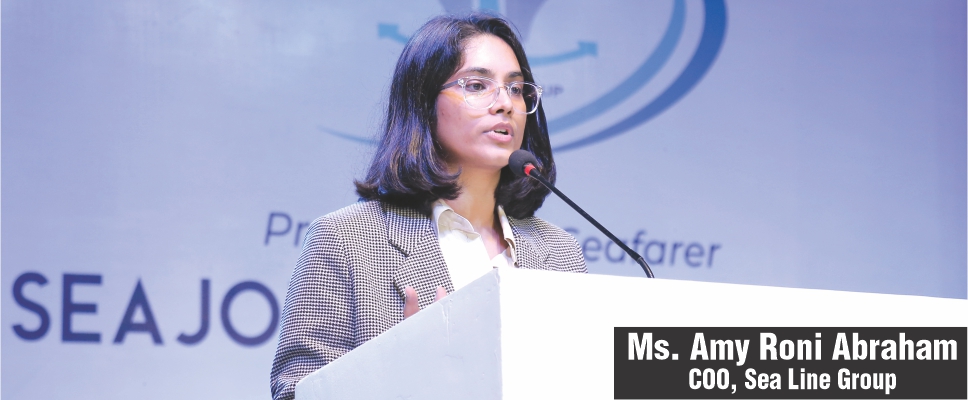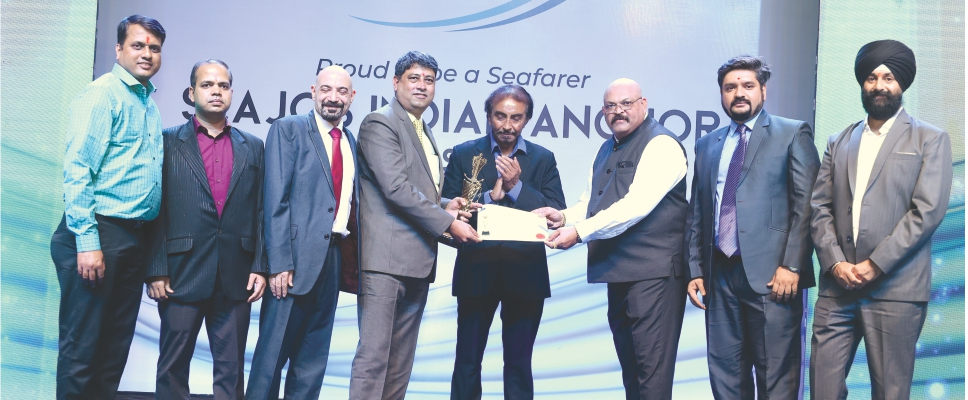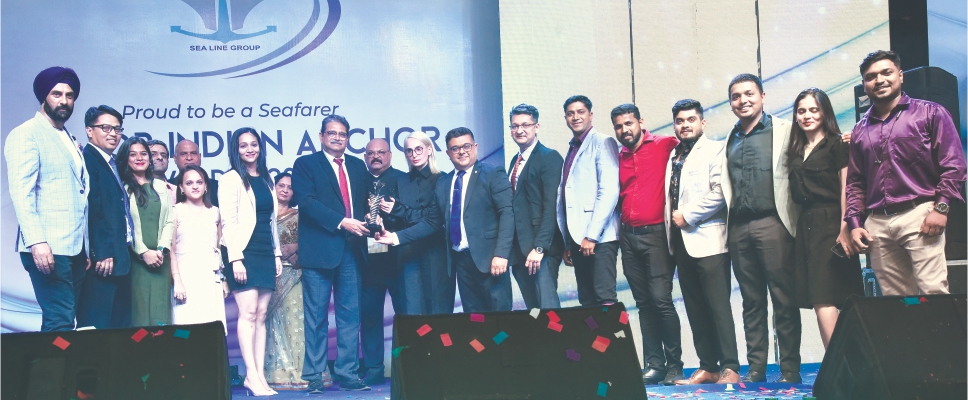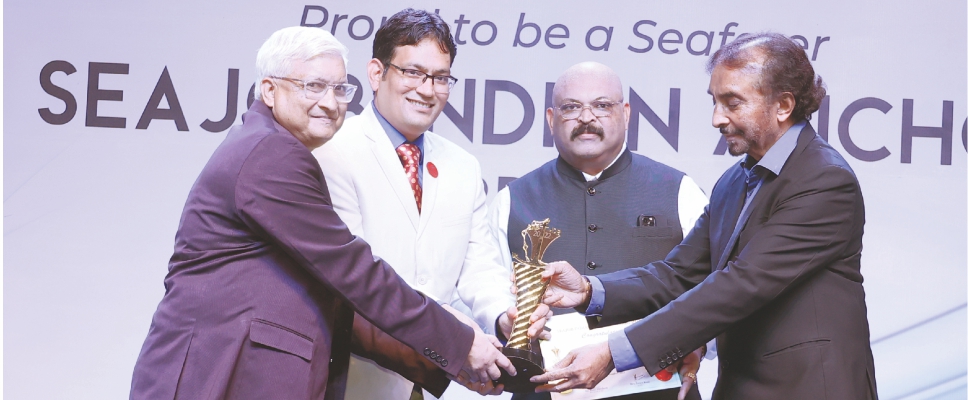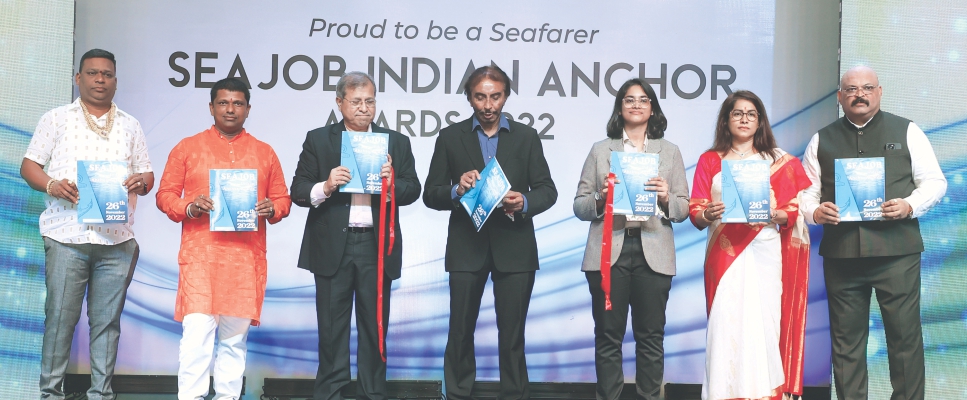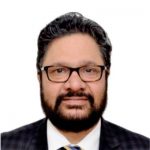 Success is a clear reflection of the effort, pride, and passion with which a person lives or a company grows. Every award function gives recognition for the person and company's hard work. SeaJob Indian Anchor Award is one such recognition of success that every company strives to earn since this recognition is given by none other than the seafarers themselves. It is a Seafarer's Choice Award and everyone who has won the award today are all being recognized by the seafarers. We Congratulate each one of them. MSC also won the "Best Employer Award" today in the Large Segment Category and we would like to thank all our seafarers who have voted for us. We thank our MSC Cyprus Management for their continuous support and our team in India for their hard work. The Award function was very well organized and all the guests received personal attention from Mr. Roni and his team. The award function was complimented with gala sumptuous food along with melodic music where everyone got a chance to shake their legs. It was a huge success and we look forward to more such Award functions from SeaJob in the coming years. We wish the Sea Line Group all the best in their future endeavors. Our sincere thanks & congratulations to all Seafarers and our Shore Staff for their hard work and support.

- Capt. M.P. Bhasin, Managing Director - MSC Crewing Services Pvt. Ltd.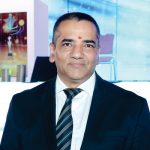 It was indeed a great evening spent with Industry friends. The award ceremony was as usual grand and managed very well by Roni and his team. My best wishes to all the award recipients.

- Capt. Anshul Rajvanshi, Managing Director - MOL Tankship Management Pte. Ltd.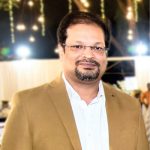 Staying true to their vision – SeaAndJob in all sense is the first choice of seafarers, shipping companies, and the rest of the shipping world. They have always been an integral part of all shipping companies. Hats Off to the commendable work done by them which eases out a lot of pressure from the shipping companies. The SeaJob Indian Anchor Awards 2022 was yet another praiseworthy event organized by the Sea Line Group. It was very well arranged and managed. From entertainment to the hospitality offered was beyond words. It was an amazing platform for existing and emerging companies to showcase their presence in the market and meet the industry leaders. It was indeed an honor for us to receive the trophy from the Chief Guest, Mr. Deepak Shetty, Ex-DGS.

— Mr. Deepak Singh, Fleet Personnel President - TW Ship Management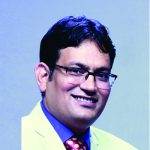 "Thank you jury, thank you the architect Mr. Roni Abraham for this beautiful event and for promoting along with recognizing the very best in the industry... It is an honor to represent my university for receiving the award in the category of "Best Maritime Institute". Receiving this award makes us feel great for being rewarded for the work that we do. We are grateful to everyone who has always been a part of our journey, from our family to friends, from the architect of our University Mr. Ganpat Bhai Patel to the entire team, and everyone who wished and contributed to this achievement. My gratitude and best wishes for the journey of enlightening society and the Maritime fraternity..."

— Prof. Jitendra Singh Rawat - Ganpat University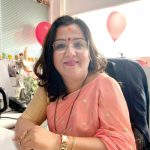 It was indeed a pleasant surprise as we were not anticipating any award. But we are glad that we received one and that too the most genuine award, since chosen by Seafarers-being a manning agency, the opinion of Seafarers matters the most. We thank you for providing your platform to let us know what our Seafarers think about us. Thank you very much!

— Ms. Vaishalee Upadhyay, Director - HR & Admin Welfare - AG. Maritime Private Limited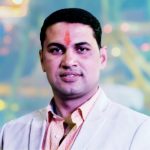 SeaJob has been an excellent platform for many years in the manning industry connecting the RPSL companies to seafarers & vice versa. It has been an honor to be a part of such an organization and benefit from its services. The recognition it is providing to growing companies by conducting such events to award them for their contribution to the Shipping Industry is excellent. We wish Sea Line Group marvelous endeavors in the future years to come.

— Mr. Mahendra Muwal, Managing Director - Blackhull Maritime Services Pvt. Ltd.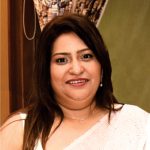 With the combination of hard work and innovation, you have arrived at a special place in the Shipping Industry. We are proud of being associated with Team SEAJOB and we wish them the best, you'll surely continue to excel!!!

— Ms. Aishwarya Pilankar, Managing Director - Nautical Marine Management Services Pvt. Ltd. INDIA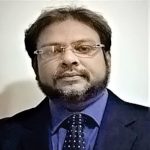 The Seajob Indian Anchor Awards night 2022 was held at the Megarugas Banquets Chandivali, Powai and it was a grand success. We at Pacific Basin extend our warmest and Heartiest Congratulations to Roni and the entire SeaJob team for their extreme hard work, dedication & Passion with which this event was held. The Event was seamless from start to finish with mouth-watering and sumptuous food served along with various other activities and cultural events by performers. Significant Dignitaries also attended the event and got awarded by the esteemed dais. We wish SeaJob team a fruitful year ahead and a long association with all of us.

— Capt. Santanu Ghosh, Owner Representative - Pacific Basin Shipping Ltd.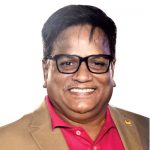 The Sea Line event was glittering as always, getting bigger and better each day with Immaculate arrangements for outdoor and indoor post restriction hours for the outdoor function. The event was carefully conceptualized and I admire the energy levels of Roni, Grace, and Amy conducting an event like a lively fest with music and dance performances and acknowledgments. For us, it was an amazing opportunity to interact and support many of our shipping colleagues who won awards in various categories. The bar was overflowing and the snacks and food seem endless. The best part about the competition is that it's the seafarers who decided the winners and one could log in and check what was happening in each category 24x7. Most of the Companies were well-represented and many new names walked away with the SeaJob trophy which was well-crafted. Mr. Roni has been managing the SeaJob account proactively with most shipping companies subscribing as they see value in partnering with SeaJob. Roni is also innovating changes at SeaJob with able support from the family. I have personally known Roni for close to two decades from his humble beginnings to building the company on this pedestal. I wish Roni and his team the very best for the future and we look forward to the next event whenever that happens.

— Capt. Dinesh Jairam - Seaspan Crew Management India Pvt. Ltd.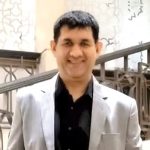 I have never seen an industry party where all were treated like VIPs and given respect. You and your team created a vibrant atmosphere where we met many friends. The food was top-notch drinks and dance till last and never seen such a terrific atmosphere. We wish you all the best for your future prosperity.

— Capt. Girish Mishra, General Manager - Elegant Marine Services Pvt. Ltd.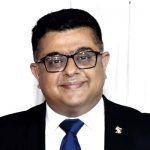 Kudos to Team SeaJob for organizing the event on such a large scale & felicitating our fraternity. MTM was glad to be a part of such a wonderful program. We wish Team SeaJob all the success in their future endeavors.

— Capt. Anupam Chaturvedi, Head of Fleet Personnel - MTM Shipmanagment (I) Pvt. Ltd.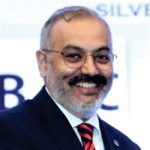 The SeaJob Indian Anchor Award was a very good event with industry-wide participation across all levels of RPSL companies. It was a good evening with a mix of celebration, fun, and engagement for all. My congratulations to all the winners and awardees.

— Capt. Arun Mehta, COO - Thome Shipping India Pvt. Ltd.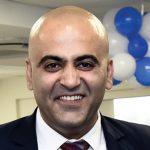 It was a great event and it is good to see various shipping companies being recognized and appreciated! We wish SeaAndJob the best in all its future endeavors.

— Capt. Kunal Katyal, GM Marine Personnel - Wilhelmsen Ship Management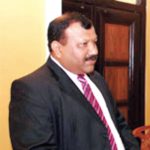 It was simply an excellent, well-coordinated, and well-organized event. We wish SeaAndJob the best in all its future endeavors.

— Capt. Nalin B Pandey, Chairman - Pentagon Marine Services Pvt. Ltd.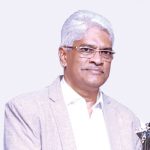 "It was a glorious event. We at YUAM Crew Management are honored to receive this prestigious award and thank SeaJob and all our seafarers. We are proud to be recognized as the Best Employer of the Year for Offshore Fleet."

— Mr. Anthony Fernandes, Director - YUAM Crew Management Private Limited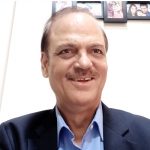 A legit exertion can bring a major successful event, you demonstrated it extremely well. There are a couple of individuals who can impact the world forever, with the work you have done in hosting the event "Seajob Indian Anchor Awards 2022". Compliments to you, Mrs. Grace & Ms. Amy. Many, numerous congrats on your amazing execution and networking, you have set another record! The memories of this grant event will always be with us.

— Mr. Ashok Advani, Advisor to RL Institute & Sagar Sandesh, Ex GM PIL; Ex-GM & Director Seaspan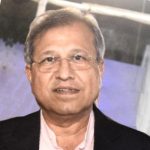 Mr. Roni and his team did an excellent job in hosting this year's 2022 SeaJob Award Night. Well organized and well executed. Embraced every segment in the Manning and Training of Maritime sector. Kudos to Roni and Best wishes to the Newly appointed COO, Ms. Amy Roni Abraham for a Successful and Innovative journey ahead.

— Capt. Vivek Bhide - Teekay Ex India Head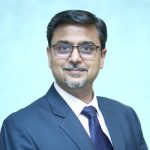 Firstly, our sincere appreciation to all the seafarers who had voted for Eastaway (India) Pvt. Ltd. as "Best Employer for Container Fleet" under the Pearls of the Sea category. From the time we had put our footprint in India, we have been working very hard in every area for the welfare of our seafarers and their families and this has been recognized through the excellent platform set by Sea Line Group. Our heartiest Compliments to you & your team for the Most Successful Event, full of energy and joy. Keep it up!

— Capt. Kaushik Bhatnagar, Head of Crewing / Manning - Eastaway (India) Private Limited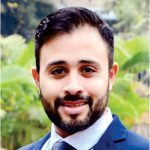 The SeaJob Indian Anchor Awards 2022 hosted by the Sea Line Group was an opulent evening resplendent in color. The who's who in the shipping world converged to add sparkle to the evening, lending credibility to those being felicitated. The awards categories were thoughtfully curated to ensure talent was honored and recognized. The evening spelled joy and dynamism giving guests an opportunity to connect with one another. Mr. and Mrs. Roni and their Team, need a special mention for ensuring the invitees were spoilt for choice with their lavish hospitality!

— Capt. Connel Nazareth, Director - Naz Maritime Services Pvt. Ltd.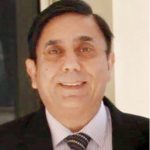 The function was organized to perfection. Thank you for a wonderful evening.

— Capt. Anuraj Singh - Tomini Shipping Pvt. Ltd.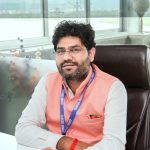 We are extremely delighted to receive this prestigious award for Sapphires of the Ocean as "Emerging Company of the Year" in the Large Segment. We would like to express our profound gratitude to all our Seafarers, Ship Owners, and Tangar office personnel for their beautiful work and support which made it possible to achieve such a prestigious award. We also want to thank Mr. Roni Abraham and the entire SeaJob team for Organizing such a wonderful event and wish them the best of success going forward. Once again, we thank all the Seafarers, Ship Owners, and Maritime stakeholders for their contribution to making this happen.

— Mr. Shyamvir Singh Founder & Chairman, MD - Tangar Ship Management Pvt. Ltd.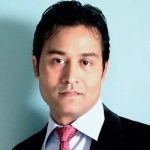 My heartiest Congratulations to Mr. Roni and his entire team for organizing once again a fabulous SeaJob Indian Anchor Awards. Superb! Perfection to the core. Only gets better year after year. We heard nothing but praise from all who attended it, and it had been well attended by the who's who of the industry. We all wish the team continued success in the future as well for all of their future events. Heartiest congratulations to all the awardees for their awards.

— Capt. Rajesh Kumar - Nordships Maritime Pvt Ltd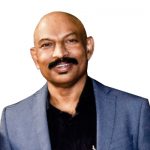 It was a great feeling to celebrate with a large shipping fraternity the much-awaited Seajob Indian Anchor Award night once again on Nov 26. A very well-organized and well-attended function and it was great to see various deserving companies being celebrated for their achievements. Thanks to Roni and his dedicated SeaJob Team for this achievement and a BIG congratulation to them for another stupendous & lively event celebrating the maritime fraternity!

— Capt. Ashok Menon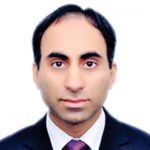 The Seajob Indian Anchor Awards 2022 for "Best Employer Gas Tanker Fleet" in the small segment was bestowed on our company by the goodwill of our seafarers. This goes on to prove, the trust and transparent work culture that is being established between our shore team and our onboard seafarers. We would like to thank all the seafarers who have taken their valuable time to vote for us. The event was a grand success which was flawlessly executed by Mr. Roni Abraham, Mrs. Grace Roni and the entire team of Sea Line Group. Looking forward to many more events like these, in future.

— Capt. Jagdeep Kahlon, AFNI Managing Director - Ocean One Ship Management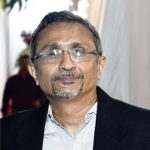 Myself and my wife were delighted to be invited to the annual event of the SeaJob Indian Anchor Awards on 26th Nov. We indeed awaited the get-together with much anticipation! The three-year hiatus due to the pandemic may have raised the anticipation levels a few notches. As expected, the actual event on 26th turned out to be an absolute winner! Right from the warm welcome of the guests, Live music prior to the event, Drinks, and starters, a Dancing area for the uninhibited, followed by the sumptuous dinner, all was top notch !! All in all, very enjoyable evening... Great job by the entire SeaJob team and wish them all the very best for future endeavors! Thanks for letting us be a part.

— Mr. Ajit Unnikrishnan, Deputy General Manager, FPD - Fleet Management India Private Limited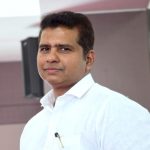 Heart-winning, fabulous event of the Seajob Indian Anchor Awards 2022 after two years of Covid lockdown. I believe the first event of the industry that guests enjoyed a lot. Welcome Team SeaAndJob, keep your voice loud and clear as you are known for.

— Mr. Manoj Yadav - Forward Seamen's Union of India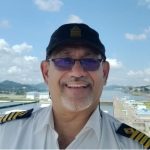 We sincerely thank SeaJob for arranging SeaJob Indian Anchor Awards ceremony in 2022. SeaJob has been organizing these prestigious awards to motivate all ownership and management companies who have shown outstanding commitment and accomplished big things. Achievements are shaped by the strength of the foundations we set and our commitment to excellence. Recognition motivates people, makes them feel that their work is valued and further work hard to achieve the best results in this competitive shipping industry. We were glad to see the excitement amongst all award winners and seafarers as well. All elements such as Money, Location, Venue, Timing & format, Types of awards, Food, and beverages, etc...were well considered in organizing this award function. Our sincere thanks & appreciation to SeaJob and its entire team for initiating an excellent non-formal awards function and best wishes for their future ventures.

— Capt. Altamash M Khot & Family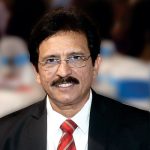 The "Best Employer for Oil Tanker" and "Company with Max. All Types of Vessels" in the large segment were bestowed to our company by the goodwill of our seafarers who could vote for us through seajob.net. Marshal Ship Management, in honor of the SeaJob Indian Awards 2022, would like to express our gratitude to Mr. Roni Abraham for hosting the event. We thank him for making it such a success and look forward to more such events.

— Mr. Mark Gardener, Director - Marshal Ship Management Pvt. Ltd.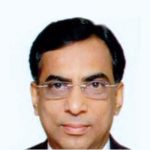 "Excellent Arrangements. Lots of Hard Work by the Organizers. Keep Up the Good Work"

— Capt. Shyam Jairam, Managing Partner - Dufferin Maritime LLP